Episode 49 – Science We Can Listen To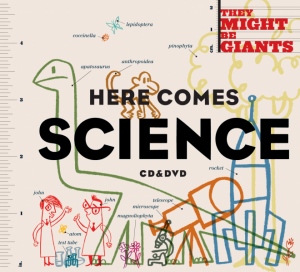 Lab Out Loud kicks off its fourth season with an interview from John Linnell of "They Might Be Giants".  John talks to us about science and music with their recent album (CD & DVD) "Here Comes Science".
What science do you listen to?  Comment below and share your favorite science songs, podcasts or other science ear candy.
Join us in two weeks (October 4) to hear Kari Byron (from the Mythbusters) discuss her new show "Head Rush".  Airing after school and Saturdays, Head Rush provides a commercial free hour of MythBusters mashups.
Links:
Science Songs & Podcasts:
Direct download: LOL49.mp3