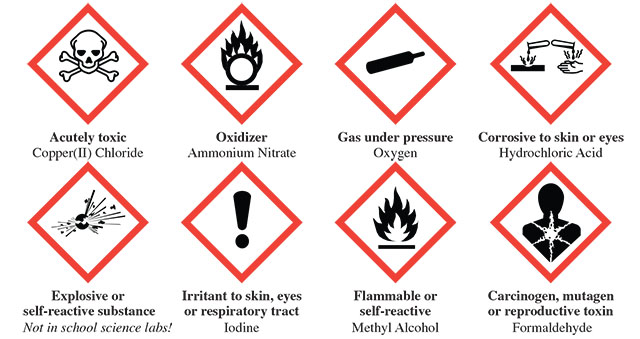 Episode 88 – Making the Change From MSDS to SDS
To kick of the new year, we caught up with Dr. Ken Roy to discuss safety in the science classroom (and throughout the school).  Serving as the Safety Compliance Consultant for NSTA, Ken often writes about safety for the Science Teacher and for Science Scope.  Ken talks to us about OSHA's recent adoption of the Globally Harmonized System for the Classification and Labeling of Chemicals (GHS), which includes a change from Material Safety Data Sheets (MSDS) to Safety Data Sheets (SDS), and the use of standardized pictograms and harmonized hazard statements.
---
To listen to this episode, download the mp3 directly, find us on iTunes, or use the player below.