Episode 93 – Making Connections Between Home, School and Science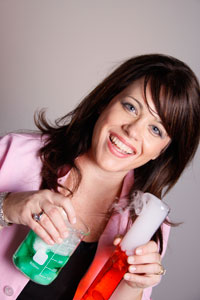 Prompted by listener feedback, we talk this week with Sherri Smith Dodgson.  As "Miss Science," founder of Discover Science 4 Kids, and co-founder of SciPreneur, Dodgson has been an active science educator both in and out of the classroom.  Dodgson talks to us about her experiences working with getting kids interested in science.
Links:
---
To listen to this episode, download the mp3 directly, find us on iTunes, or use the player below.