On the Lookout: Desktop Fabrication
To listen to this episode,
download
the mp3 directly, find us on
iTunes
, or use the player below.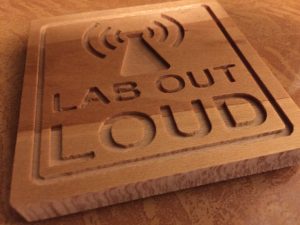 In this installment of On the Lookout, we explore another device in the world of desktop fabrication.  Recently, we were able to test out Carvey – a tabletop 3D carving machine from Inventables. Right out of the box, we discovered Carvey to be a remarkably easy to use tool appropriate for younger learners. Solidly built, Carvey's small footprint can easily sit on a tabletop, and features an enclosed frame that keeps the workspace relatively clean and safe. Of course, Carvey's reach extends well beyond the science classroom, and will function as a savvy tool that any STEAM program or Makerspace could rely upon for hands-on student learning. Listen to (and watch our unbox video) to see how this new digital manufacturing tool can allow students to transform their digital creations into physical, everyday objects.
On the Lookout episodes showcase newer technologies that have recently caught our eye, and we are exploring how they might be used in the classroom.
Links:
Connect with our guest:
---
We always love to hear from you – our listeners. Do you have any ideas for guests? What topics in science and science education need to be addressed? Submit your comments, concerns and suggestions through our contact page or tweet to us at @laboutloud.
Do you like the show?  Please leave a comment on iTunes and rate us!  And don't forget to subscribe.