Learn Science with Crack the Circuit and Other Physics Games #teachercreated
To listen to this episode,
download
the mp3 directly, find us on
iTunes
, or use the player below.
Continuing with a theme of teacher created content, we are proud to share Matt Blackman's physics games and apps.  As physics teacher and adjunct instructor at the Rutgers Graduate School of Education, Matt founded The Universe & More where he creates educational games and apps such as Crack the Circuit and Action Graphing. Matt joins us to talk about his games, how they might supplement and enhance (but not replace) good teaching, and how you can use them (with the companion worksheets) in your science classroom.
#teachercreated
Do you have any teacher created content that you'd like to share with science educators?  Share your work with us through our contact page or tweet to us at @laboutloud and you could be featured on the show!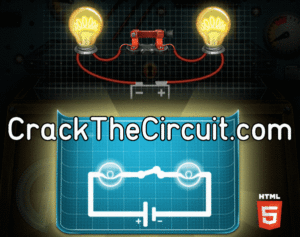 Links:
Social Media:
---
We always love to hear from you – our listeners. Do you have any ideas for guests? What topics in science and science education need to be addressed? Submit your comments, concerns and suggestions through our contact page or tweet to us at @laboutloud.
Do you like the show?  Please leave a comment on iTunes and rate us!  And don't forget to subscribe.